"The 25th Hong Kong International Education Expo" Opens

Organised by the Chinese Manufacturers' Association of Hong Kong (CMA), "The 25th Hong Kong International Education Expo" (HKIEE) is being held today and tomorrow (May 18 and 19) at the Hall 1B, Hong Kong Convention and Exhibition Centre. Distinguished guests, including Chairman of Mandatory Provident Fund Schemes Authority Dr David Wong and Secretary General of the Hong Kong Examinations and Assessment Authority Ir Dr So Kwok Sang, officiated at the opening ceremony of this milestone initiative of the CMA.
Recent HKDSE exam graduates are now busy preparing for academic and career progression. The 2nd Vice President of CMA cum Chairman of CMA Exhibition Services Ltd. Mr Marvin Hsu said at the opening ceremony, "cultivating talent is the key for sustainable development of Hong Kong. The expo is a comprehensive one-stop shop guide for students to make informed decisions about their futures."
The HKIEE is divided into four major zones, namely "Overseas Education Zone", "Local Education Zone", "Taiwan Education Zone" and "Activities Zone", and brings over 300 universities and higher education institutions from 17 countries and regions under one roof, making it an important source of information for students who are thinking about studying abroad. As well as the reputable institutes from the mainstream destinations such as the UK, the USA, Australia, New Zealand, Canada, the expo will feature choices offered by the emergent ones in Singapore, South Korea, Ireland, Malaysia, Germany, France, Spain, Switzerland, and Taiwan.
Another highlight at the expo is a series of sharing sessions and seminars. CMA has assembled a group of seasoned education experts and celebrities, including former 8A achiever in HKCEE cum travel blogger Mr Chris Leung, IELTS tutor Mr Joseph Lam, and representatives from the Hong Kong Examinations and Assessment Authority, the Hang Seng University of Hong Kong, the Hong Kong Federation of Youth Groups, the iStudy Learning Center and many different institutes, who will give students professional advice and tips on examination preparation, studying abroad and career paths. Experienced counselors from Hok Yau Club will be there to provide students with individual counseling and guidance. There is also a VR game booth to help freshmen sharpen their interview skills and prepare them for different scenarios through virtual interviews. With a professional profile picture on curriculum vitae can make a positive first impression. A free CV portrait photography service is made available for visitors.
Other guests attending the opening ceremony included President of CUHK School Heads Alumni Association cum Chairman of Wong Tai Sin District Secondary School Heads Association Mr Jonathan Lai Ping Wah; Chairman of Hok Yau Club Dr Simon Lee Hoey; Chairman of Hong Kong Life Planning Association Mr Dazza Hui; Chairman of Education Committee of Caritas - Hong Kong Dr Paul Wai Keen Lau; Assistant Director of Hong Kong Institute of Construction Ir Chu Yin Lin; Registrar of Lingnan University Mr Edward Shen; Director of Alumni Affairs and Development of the Hong Kong Polytechnic University Ms Belinda Chow; Director of University Admissions Office of Hong Kong Shue Yan University Ms Jay Leung; Business Operations Manager of Hong Kong Education City Ms Iris Sze; Supervisor of the Hong Kong Federation of Youth Groups Ms Vicky Kwong; President of the CMA Dr Dennis Ng; the 1st Vice President of the CMA Dr Allen Shi; Vice Presidents of the CMA Dr Edward Chan, Dr Wong Chun, Dr Lo Kam Wing, Mr Dennis Ng Kwok On, and CMA Chief Executive Officer Mr Raymond Young.
Admission to the HKIEE is free and it is open from 11:30am to 6:30pm daily. For details, please visit the official website:
www.hkiee.com.hk
.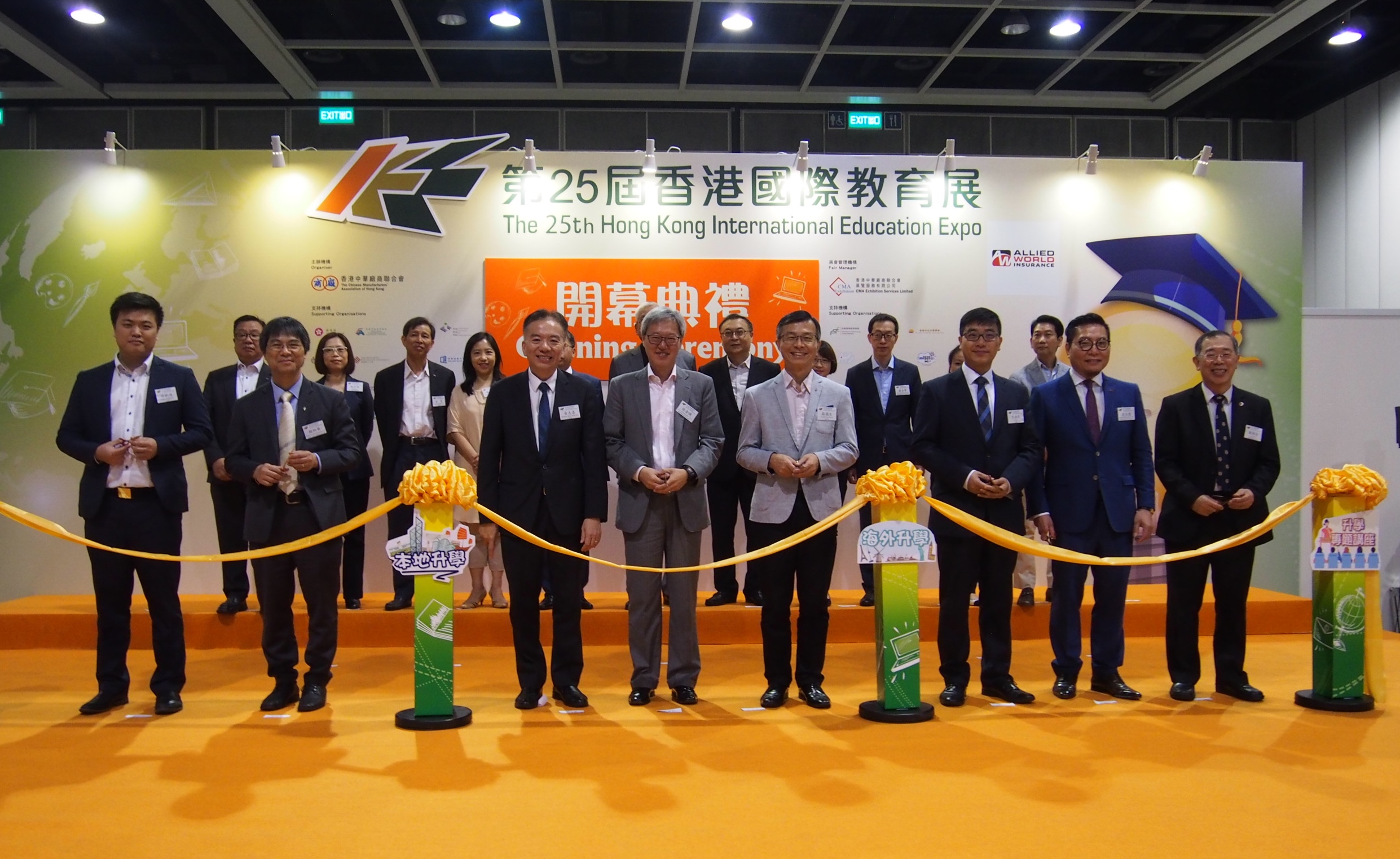 Chairman of Mandatory Provident Fund Schemes Authority Dr David Wong (front row, 3rd from the left), Secretary General of the Hong Kong Examinations and Assessment Authority Ir Dr So Kwok Sang (front row, 4th from the right), the 2nd Vice President of CMA cum Chairman of CMA Exhibition Services Ltd. Mr Marvin Hsu (front row, 4th from the left) and many other distinguished guests from business and education sectors officiated at the opening ceremony of "The 25th Hong Kong International Education Expo"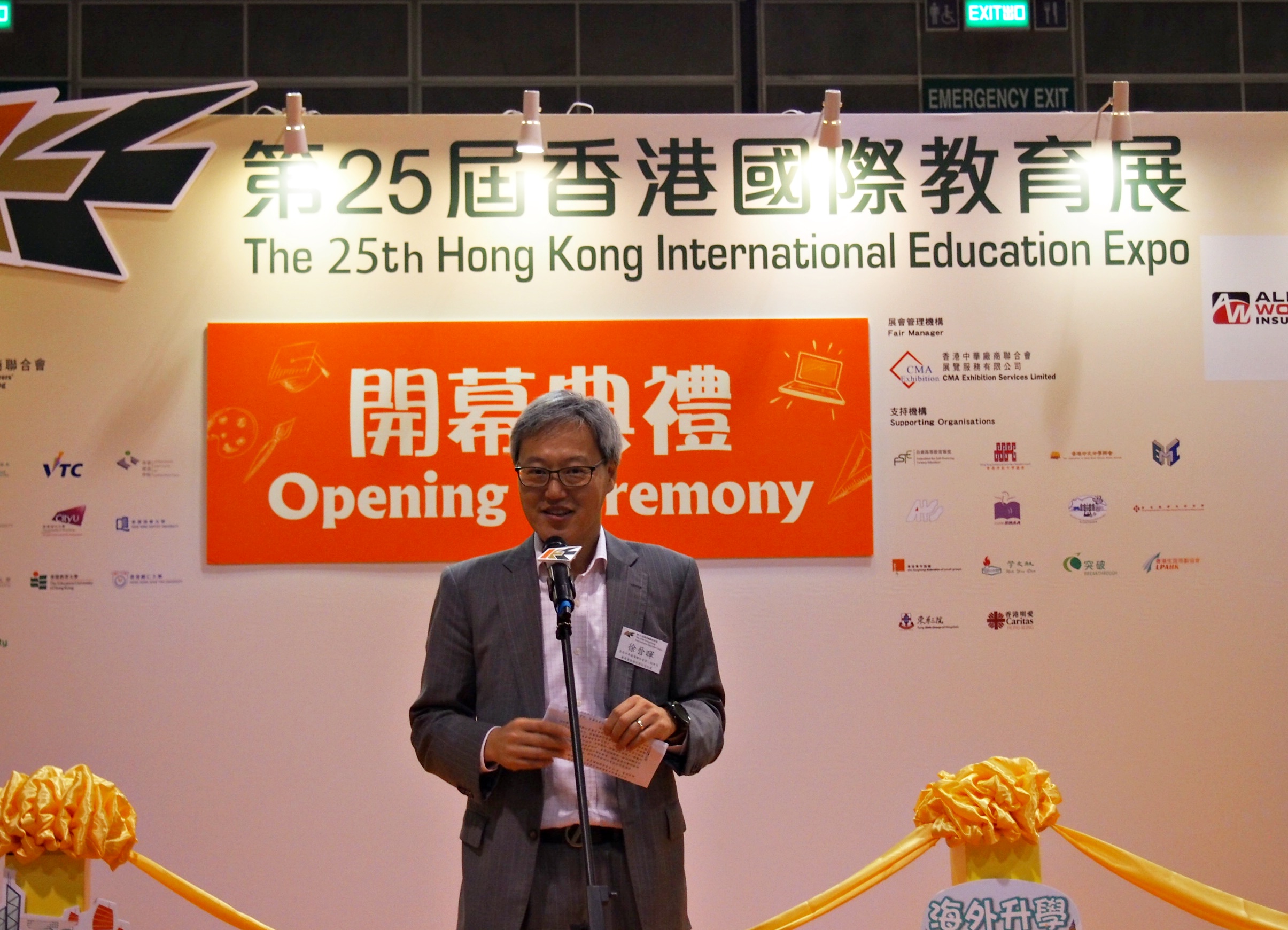 The 2nd Vice President of CMA cum Chairman of CMA Exhibition Services Ltd. Mr Marvin Hsu made opening remarks at the opening ceremony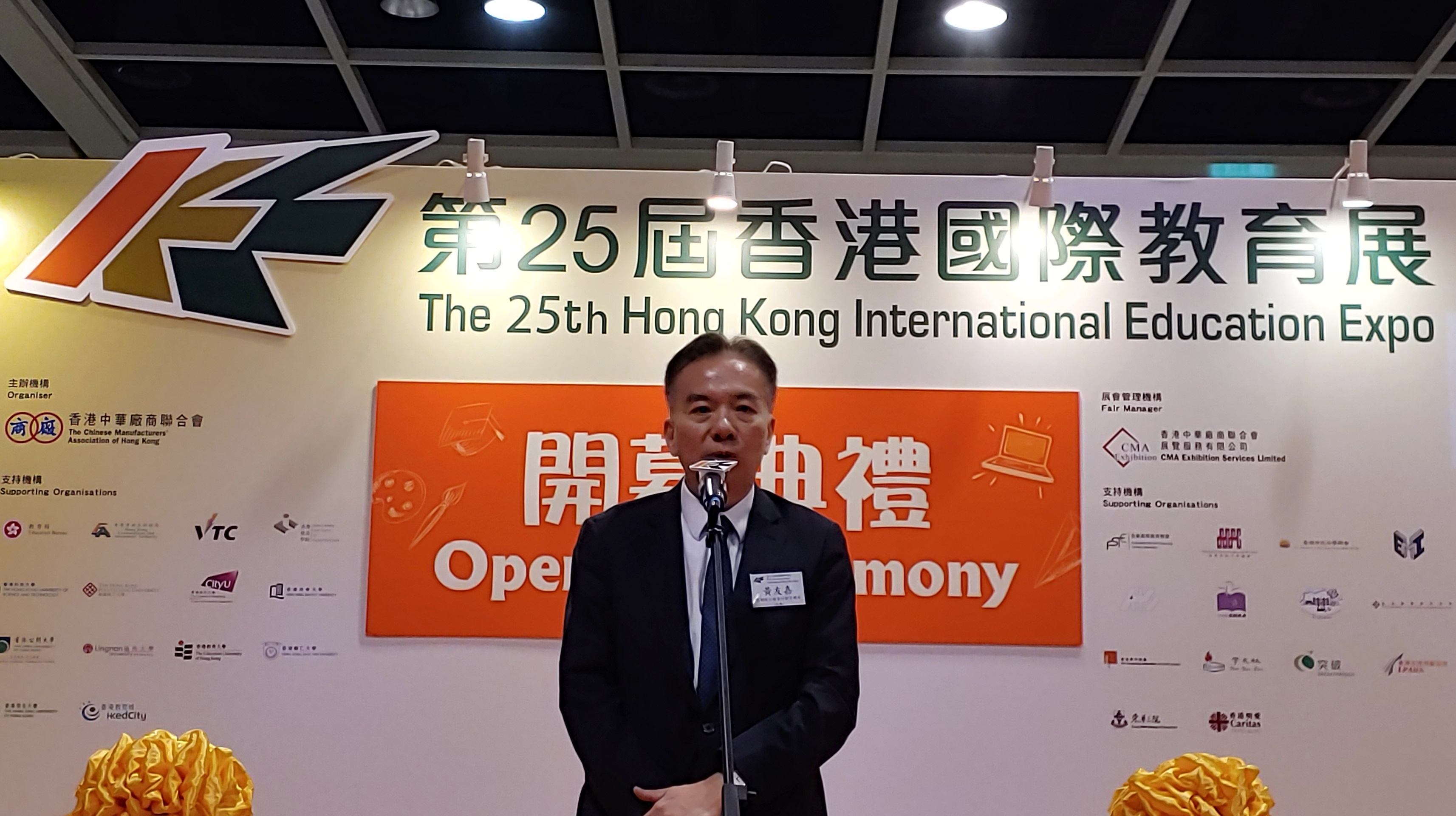 Chairman of Mandatory Provident Fund Schemes Authority Dr David Wong delivered a speech at the opening ceremony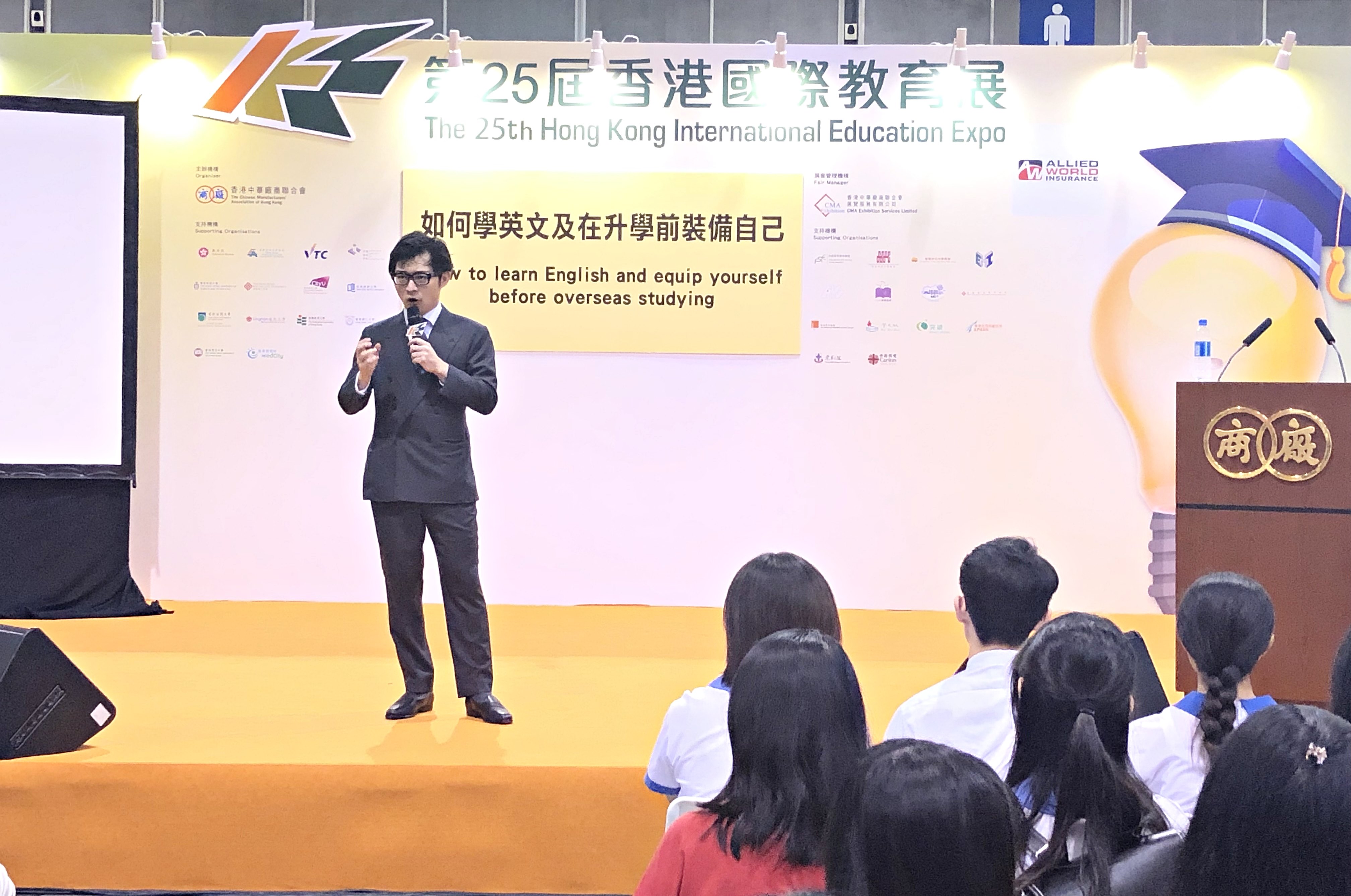 One of the seminar speakers Mr Joseph Lam shared his study abroad experience