CMA members met officials of the Embassy of the Federal Democratic Republic of Ethiopia in Beijing to discuss trade opportunities
To help members make most of Belt and Road opportunities, and tap the vast and burgeoning African market, the Chinese Manufacturers' Association of Hong Kong (CMA) organised a meeting between its members and the officials of the Embassy of the Federal Democratic Republic of Ethiopia in Beijing on 18 May.
Attended by more than 20 CMA members from many different industries, the meeting and the discussions were fruitful. Mr HE Ambassador Teshome Toga Chanaka, Ambassador Extraordinary and Mr Masresha Endalew, Business Counselor I, Investment Promotion and Technology Transfer Section briefed members on the investment opportunities offered by Ethiopia. They said that the Ethiopian government has identified several industries where the country enjoys an advantage and hold potential to emerge as important pillars of her economy. These sectors include pharmaceutical, energy, agro-processing, textile, leather, tourism and horticulture. The officials also introduced a number of fiscal and non-fiscal incentives designed to attract investments. "Investors prefer to invest in Ethiopia due to the conducive policy and the rapid infrastructural development," said Mr Teshome Toga Chanaka.
CMA President Dr Dennis Ng said against the backdrop of the Belt and Road, the relationship between China and Ethiopia is getting closer and stronger and it will bring Hong Kong many opportunities. "Hong Kong manufacturers are now facing challenges of increasing production costs and the US-China trade tensions, Ethiopia may be an ideal destination for those who look to shift some of their operations and explore new markets." He hoped that the meeting could further strengthen the trade relationships between Hong Kong and Ethiopia and could promote business opportunities to achieve win-win results. The President had also led a delegation of CMA members to Ethiopia last year to explore opportunities in collaborations.
Other guests attending the meeting included CMA Vice President Mr Dennis Ng Kwok On, CMA Executive Committee Members Ms Shirley Chan, Mr Johnny Yeung, Susanna Ng, CMA General Committee Members and representatives from various industries.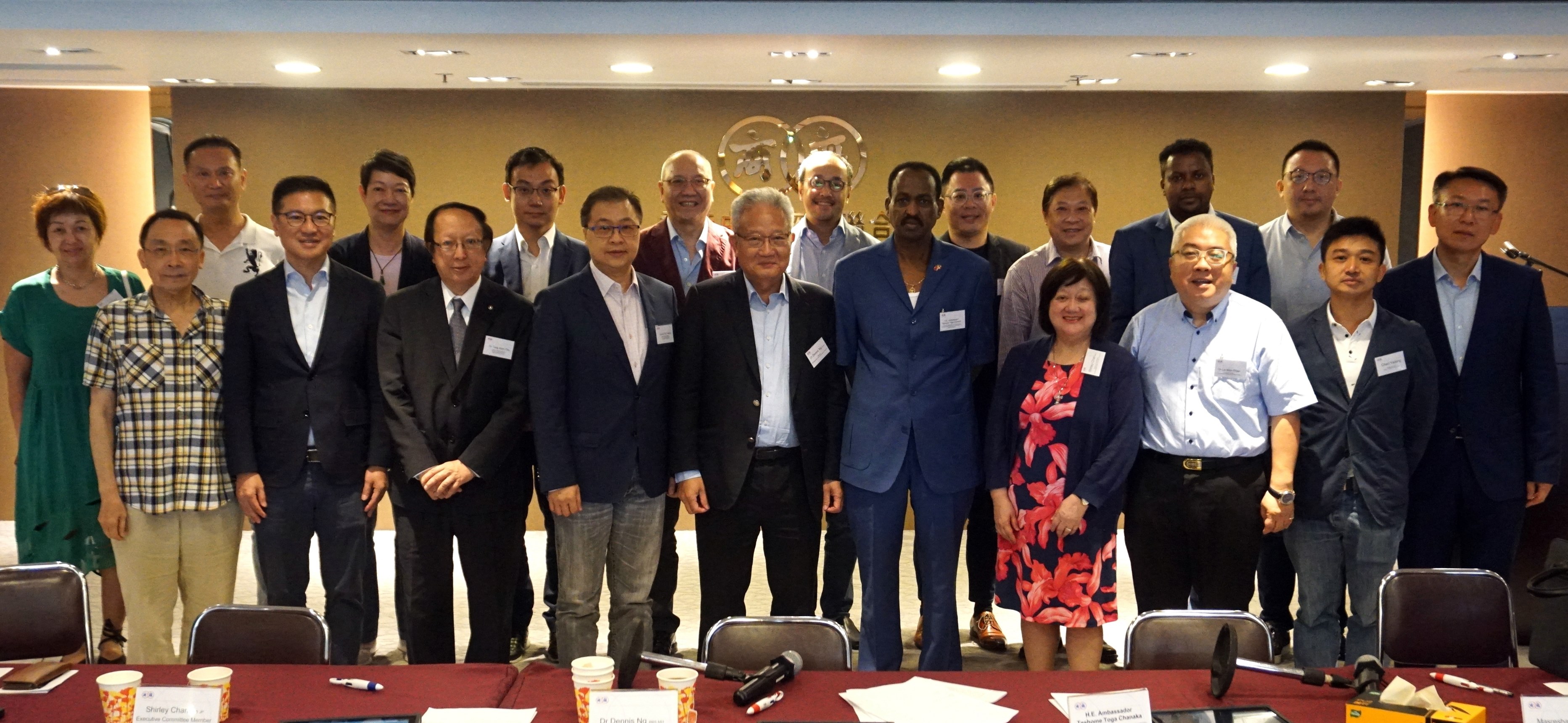 Mr Teshome Toga Chanaka, Ambassador Extraordinary of Embassy of the Federal Democratic Republic of Ethiopia in Beijing (front row, 4th from the right) and Mr Masresha Endalew, Business Counselor I, Investment Promotion and Technology Transfer Section (2nd row, third from the right), CMA President Dr Dennis Ng (front row, fifth from the left) took a photo with other CMA members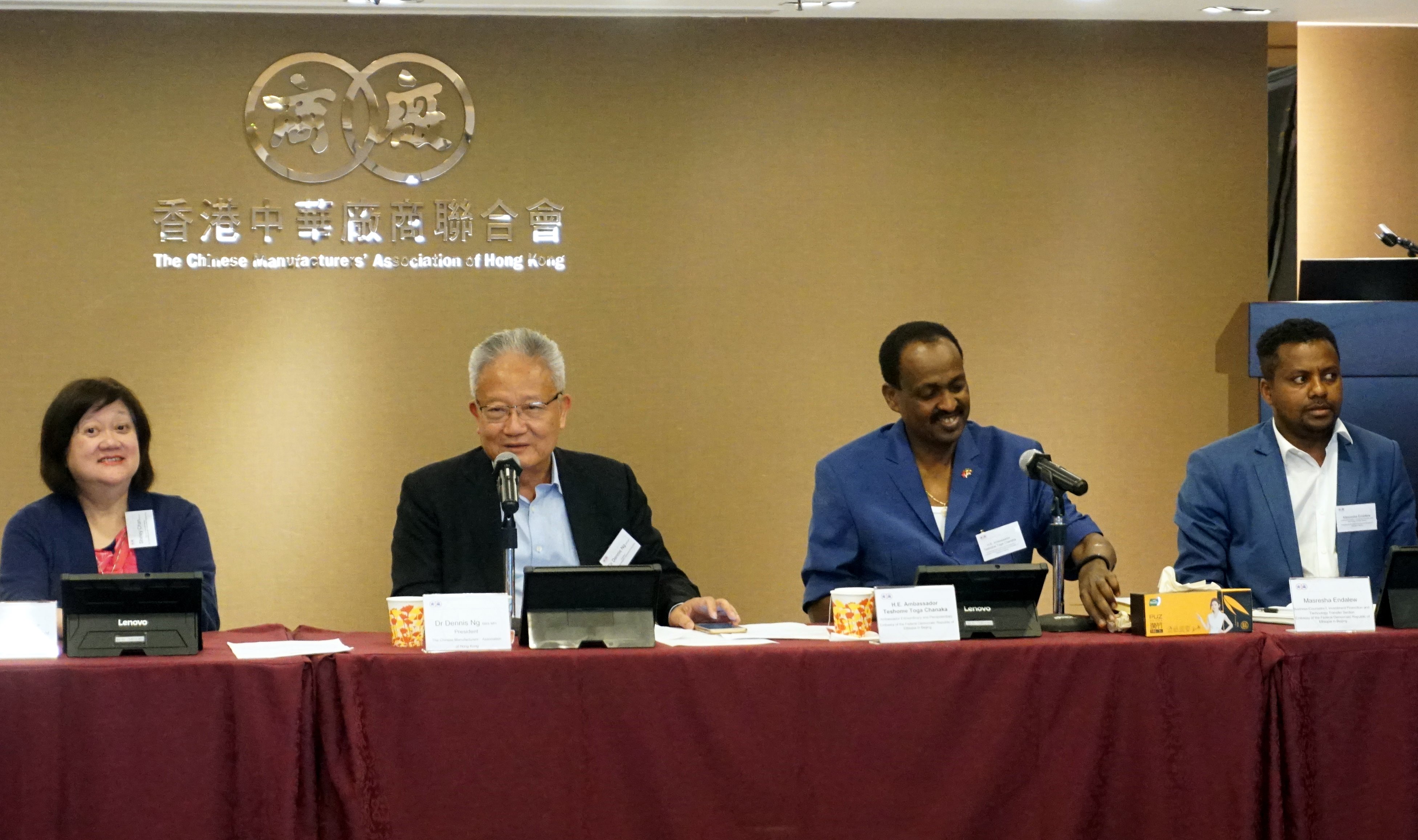 CMA President Dr Dennis Ng (second from the left) said Ethiopia could be an ideal choice for manufacturers who are considering to diversify their markets and production bases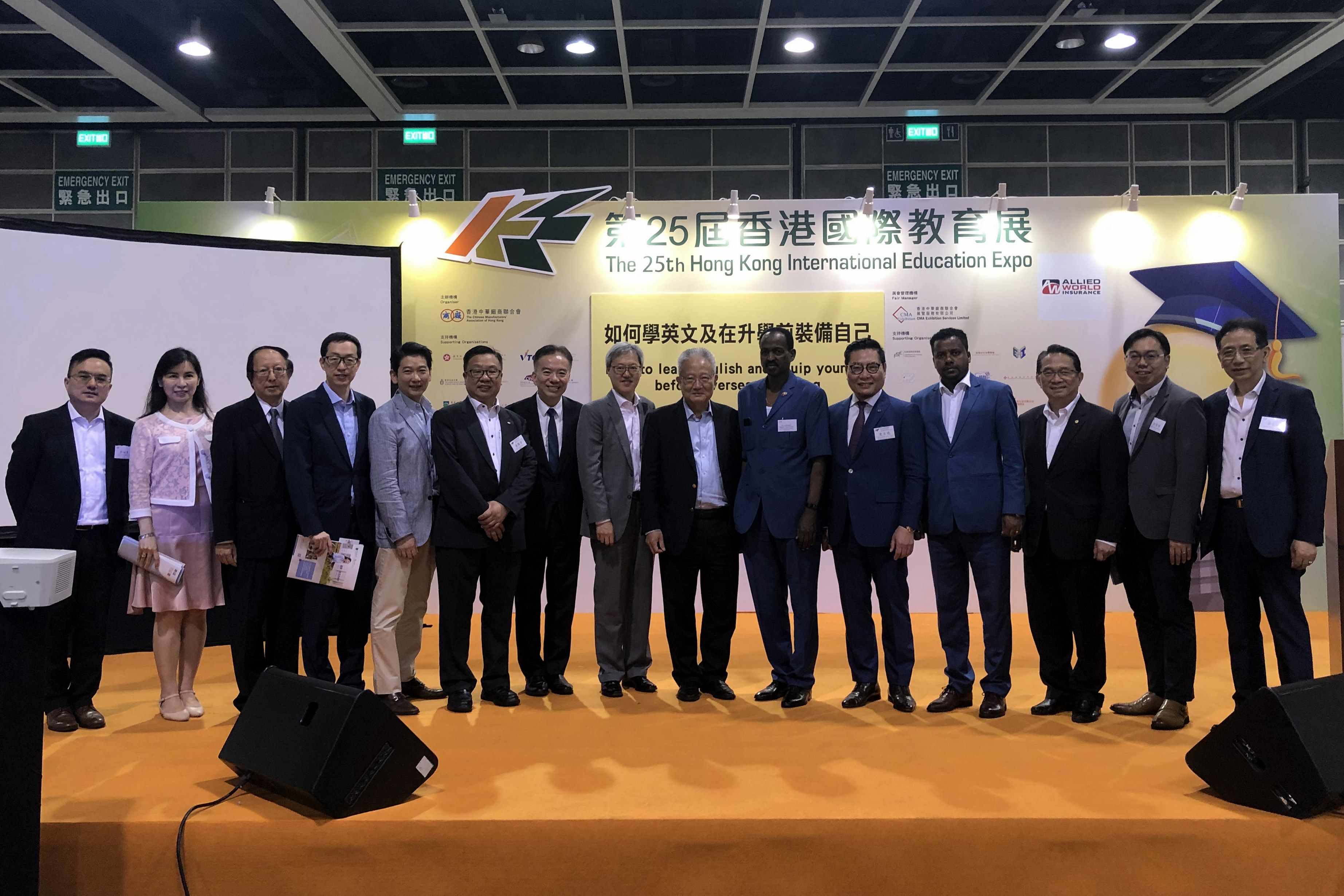 Mr Ambassador Teshome Toga Chanaka (sixth from the right) visited the 25th Hong Kong International Education Expo after the meeting