54th Hong Kong Brands and Products Expo Opens Tomorrow
The Hong Kong Brands and Products Expo (HKBPE), one of the most iconic expositions in Hong Kong, will be held from 10 to 31 December 2019 at Victoria Park, Causeway Bay. Organised by the Chinese Manufacturers' Association of Hong Kong (CMA), the 22-day one-of-a-kind extravaganza will, as usual, offer a full palette of goods, food, entertainment and fun.
This year's HKBPE carries the theme of "Brilliant 85 Years‧Amazing Expo!" to commemorate the 85th anniversary of the CMA, and is one of the most significant events in the association's celebration calendar. The expo will feature a total of 700 booths which are spread across 10 theme zones, namely
"Hong Kong Brands Square", "Food & Beverages Zone", "Grocery & Noodles Zone", "Dried Seafood & Soup Packs Zone", "Beauty & Healthcare Zone", "Fashion & Stylish Products Zone", "Living & Household Zone", "Food Plaza", "Social Enterprises Zone"
and
"Promotion Zone
".
The HKBPE has been growing with the Hong Kong community for more than 80 years, and for generations, it has been filled with happy memories. "Millions of people are used to visit the HKBPE every year. So even though it is very challenging for us to organise a large-scale event in the current situation, we don't want to disappoint Hong Kong citizens and therefore we will do our very best to ensure that the expo runs smoothly," said the CMA 2nd Vice President cum Chairman of the CMA Exhibition Services Limited Mr Marvin Hsu.
"Hong Kong's businesses have been severely hurt by the monthslong social movements alongside the trade war and other external challenges. We hope that the expo could assist SMEs in getting through the difficult times," said Mr Hsu. The CMA obtains waiver of the charges based on booth sales and ticket sales thanks to the government's support measures. "We therefore offer 30% rental discount to all exhibitors and slash the admission ticket price to HK$8 in the hopes of easing the burdens on businesses and citizens."
There are also loads of best deals, prizes and entertaining activities that will excite Hong Kong citizens. Key highlights of this year's expo are:
Sales Promotions
A kickoff promotion will be held from 10 to 15 December and most of the products will be available at incredible discounts of 70% off or more
Throughout the expo period, certain items will be sold at discounted prices up to 40% off
"Buy One, Get One Free" promotion on selected items will be offered after 5pm every day
HK$10 off upon spending HK$100 or above with Mastercard and Faster Payment System. Users of WeChat Pay HK can also get instant discount of HK$5 for purchase of HK$50 or above at food and beverage stalls or HK$20 off on spending of HK$200 or above at selected booths.
Prize Promotions
Prizes with a total value of HK$3.8 million will be given out through the following ways while stock lasts:

The first 400 visitors with purchased tickets daily.
Visitors can redeem a souvenir at the on-site "Jetso Station" by using their admission tickets. Customers spending upon HK$300 will be eligible to enjoy special discounts on home appliances, travel good and daily commodities.
Lucky draw will be organised daily to celebrate the 85th anniversary of the CMA. Participants will have a chance to win a prize valued up to HK$ 7,000.
Customers who "Like" any of two HKBPE official fan page on WeChat, Instagram and Facebook and share the content of these fan page can get a souvenir at redemption counter.
Programmes and Entertainment
Organising Miss Exhibition Pageant is the long-standing tradition of HKBPE. This year, 10 contestants will compete for the crown and other awards.
KOL marketing is becoming popular across industries. The CMA will organise the "HKBPE KOL Contest" for the first time. Professionals including DJs from Metro Broadcast have provided guidance to the 10 shortlisted candidates on presentation, photography and image building, which are essential skills for a successful KOL. They will compete for the title of "Smart Spender" at the final competition to be held on 27 December.
Six thematic days will be scheduled for 15, 17, 19, 20, 24 and 25 December. There will also be radio shows, dancing and singing performances throughout the expo period for all ages and interests.
The CMA has always been highly focused on giving back to the communities and will set aside a portion of HKPBE's revenue to support various charitable initiatives every year. During the expo, the CMA will organise two charity auctions and the proceeds, after deducting the costs, will go towards "
Helping Hands
" and "
The Society for the Relief of Disabled Children
" to spread care and love to elderly and ill children. Besides, HKBPE cash shopping vouchers will continue to be provided to the beneficiaries of Tung Wah Group of Hospitals, Bauhinia Association and Hong Kong Single Parents Association.
Ensuring the safety of exhibitors, visitors and staff members is always the top priority of the CMA. Due to the present situation, the CMA has come up a number of measures to handle emergency situations that may affect the smooth operation of the HKBPE.
The CMA sincerely thanks all exhibitors for their participation, as well as all of the sponsors, supporting organisations and related government departments for their continued support.
The expo is open from 11am to 8pm daily (except 31 December, closing at 6pm). Admission tickets are HK$8 each (free admission for children under 1 meter in height, citizens over the age of 65, and persons with disabilities). As a special arrangement for this year, all visitors need to go through security checks when entering the expo. Items not permitted into the venue include dangerous or hazardous materials, promotion materials carrying political messages and liquids for non-potable purposes. People can get the details about the visitors' rules and regulations and also other detailed information about the expo easily on the official website
www.hkbpe.com.hk
, Wechat, Instagram and Facebook page.
* Browse the following web page for more exhibition details:
https://www.cma.org.hk/tc/menu/111/content/2346?page=5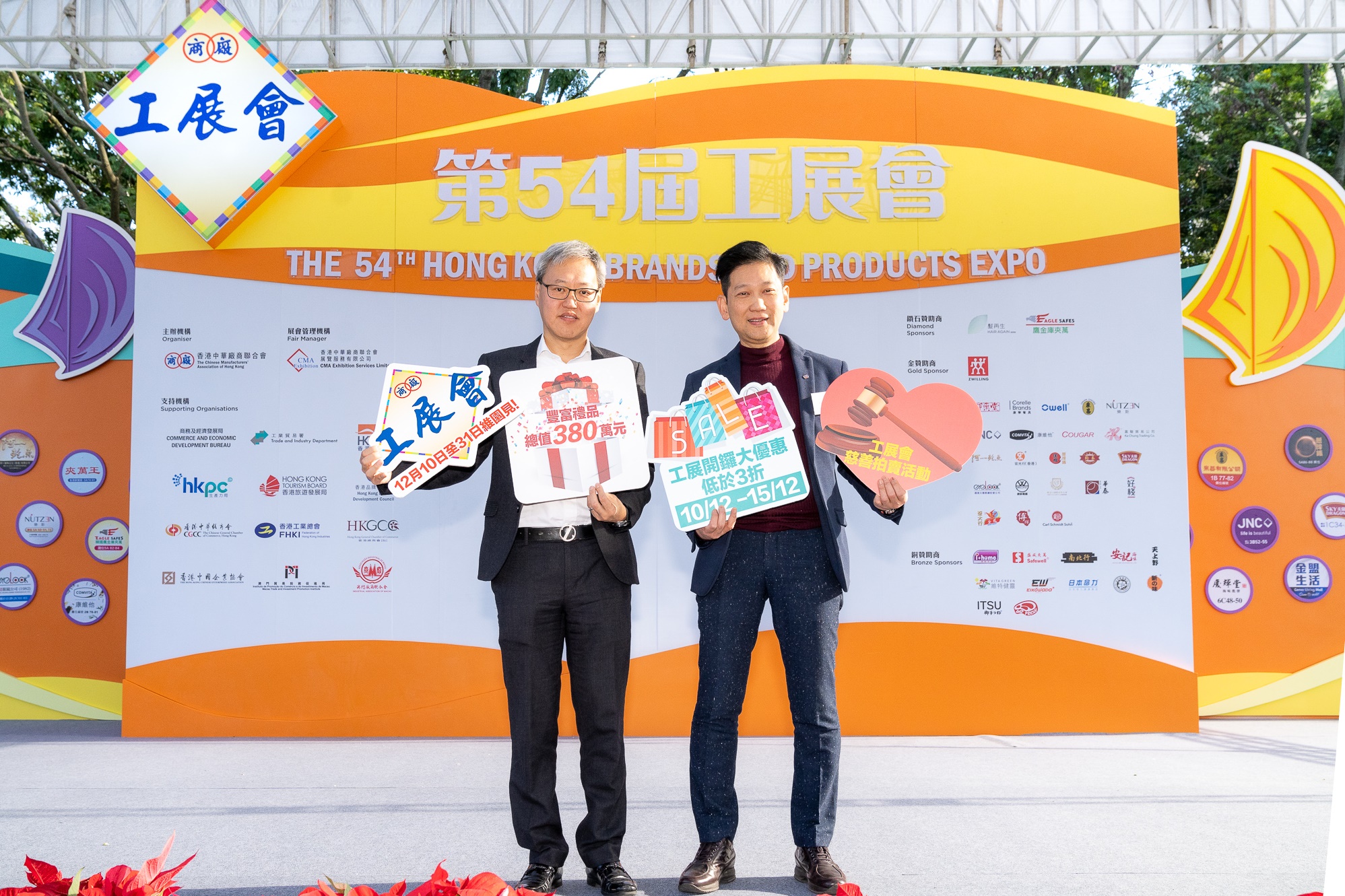 CMA Vice President cum CMA Exhibition Services Limited Chairman Mr Marvin Hsu (left) and CMA Chief Executive Officer Mr Raymond Young introduced the characteristics of the 54th HKBPE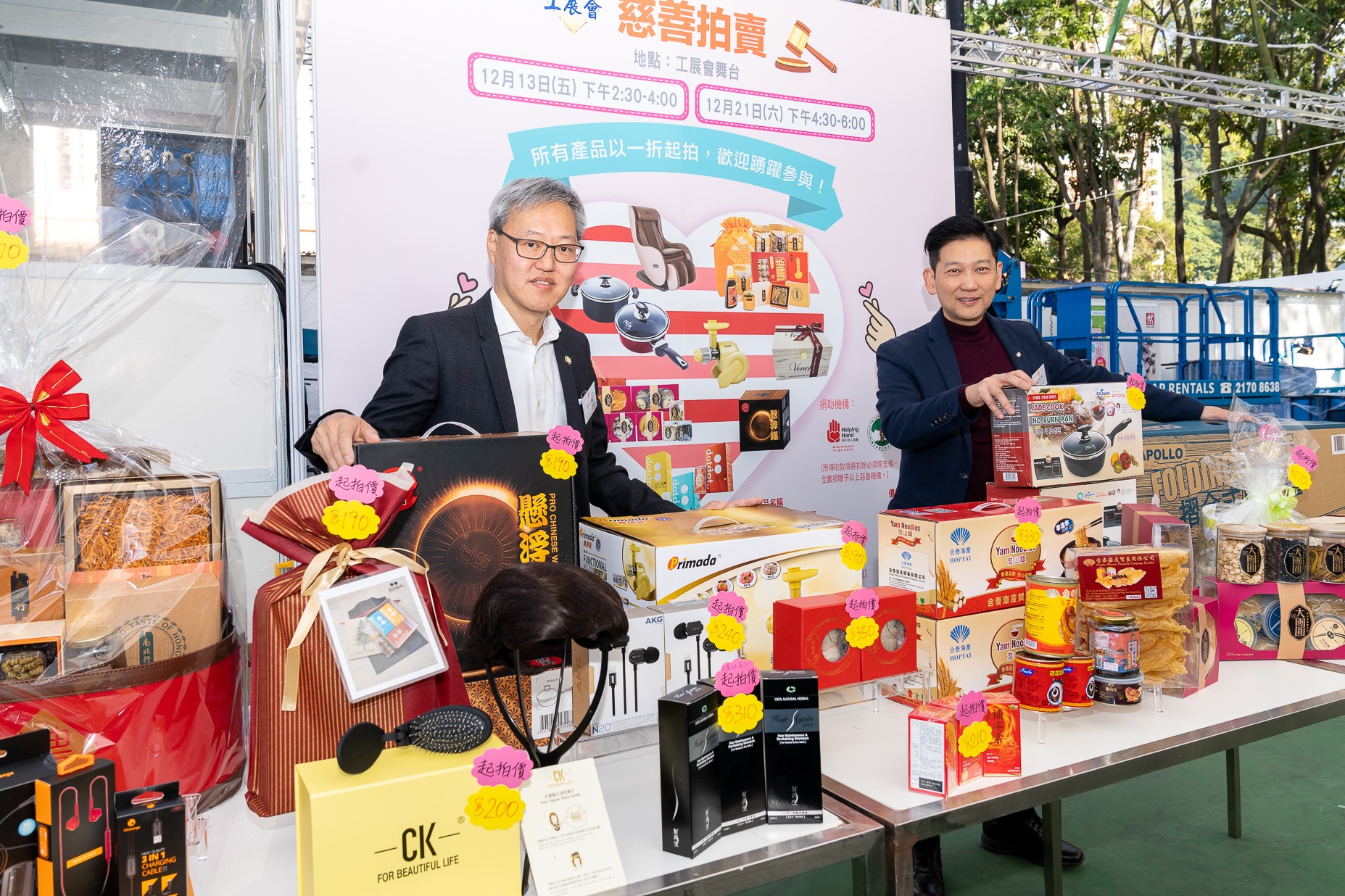 The 54th HKBPE organises charity auctions to give back to the community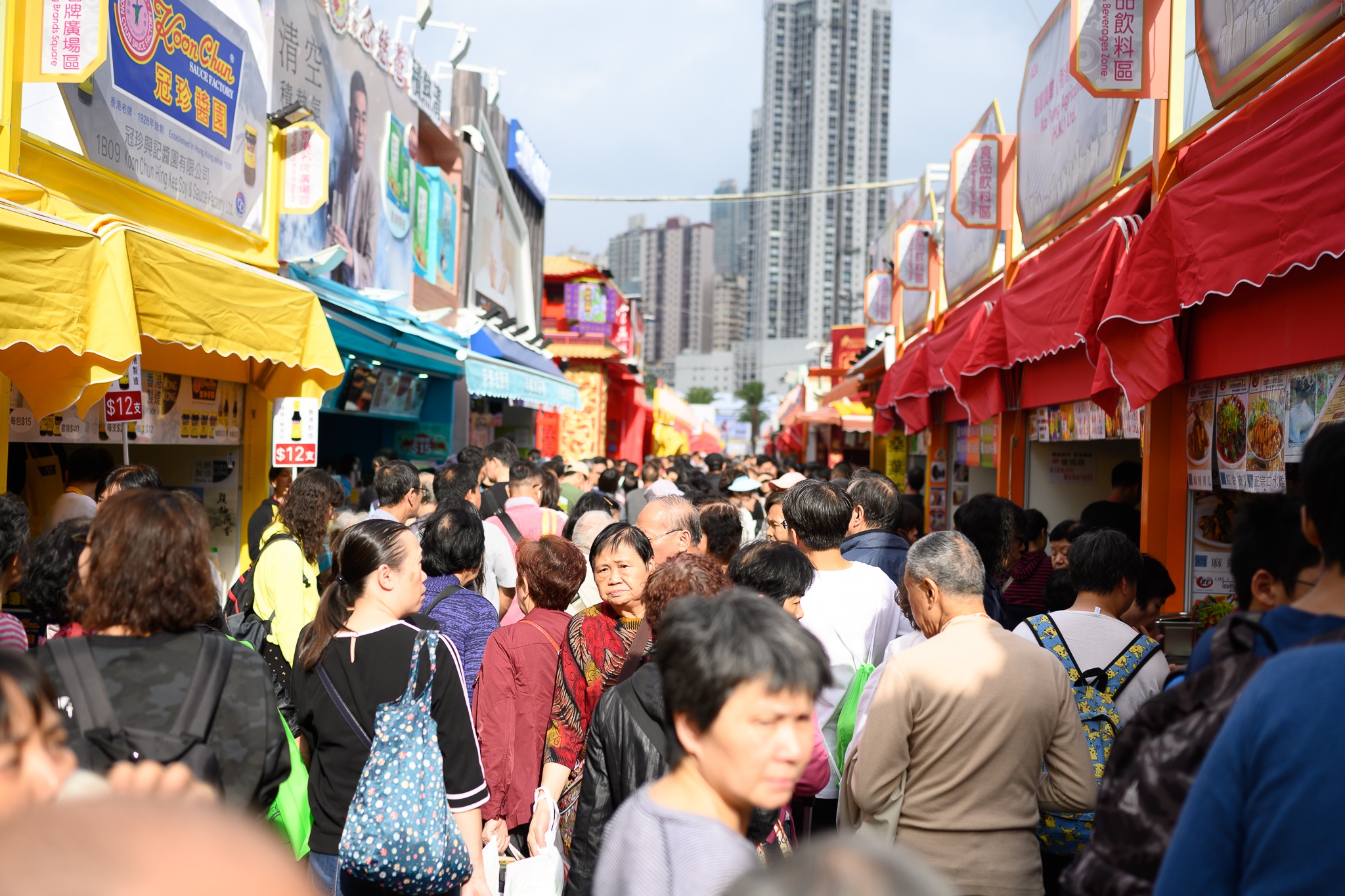 The 54th HKBPE opens tomorrow
Rundown (Chinese Only)
Sponsor List (Chinese Only)
Fair Facts
Programmes and Activities (Chinese Only)
Kickoff Promotion (Chinese Only)
Major Discounts and Promotions (Chinese Only)
"Buy One, Get One Free" promotion" (Chinese Only)
Ms Exhibition Pageant Overview (Chinese Only)
Ms Exhibition Contestants list
HKBPE KOL Contest Contestants list
Past Exhibitions