Ready for a spectacular return of Hong Kong Brands and Products Expo
The Chinese Manufacturers' Association of Hong Kong (CMA) is gearing up to host its signature event Hong Kong Brands and Products Expo (HKBPE), which was delayed a year over the coronavirus pandemic. The 55th HKBPE, that will take place offline at the Victoria Park, Causeway Bay from 11 December 2021 until 3 January 2022, and also online during 11 December 2021 and 10 January 2022, promises to bring unique joy, happiness and memories back to the city.
"It's absolutely fantastic that we can return to certain level of normality and hold our very successful expo. HKBPE means so much to Hong Kong people and businesses. For decades, this community-wide event brings an almost month-long of laughter and good times to families every year, and has created many fond memories across the generations. The exhibitors are also pinning their hopes on the expo to attract large number of visitors that would help accelerate recovery of their businesses," said CMA President Dr Allen Shi.
This year's theme for the HKBPE is "Glamour Glowing‧Amazing Expo". It will showcase more than 830 booths in 9 thematic zones, selling a wide variety of products including food and beverage products, kitchen wares and home appliances, beauty and healthcare products, apparels and accessories. "We were very encouraged by the overwhelming response to the first-ever Hong Kong Brands and Products Shopping Festival in August and the Hong Kong Food Carnival in October. Big crowds are therefore expected at the HKBPE as many people are looking to take advantage of the year-end unbeatable deals and discounts on offer," said President Shi. Loads of attractive and exclusive offers up to 90% off can be found at the HKBPE, both on-site and online, Artistes Edmond So and Winnie Lau, the promotion ambassadors for this year's event, will also share their top recommendations and give away free HKBPE tickets to audiences on their channels.
To celebrate the 55th edition of the expo, the organiser will launch various promotions with prizes worth over four million dollars to thank citizens for their continuous support. For instance, gift bags will be given to the first 1,555 Hong Kong citizens who have pre-registered online and are either of the age 55 (born in 1966), were born on 5 May, or have "55" in their identity card number. Initiatives also include HKBPE APP lucky draw, on-site daily lucky draw, free admission for fully vaccinated people after 6:00pm, and a free gift for the first 550 visitors who purchased admission tickets on site every day.
Despite the pandemic, the CMA wants to maintain the traditions of festivity and joy. Miss Exhibition Pageant, one of the oldest running local beauty pageants, is the biggest highlight of the HKBPE. 9 contestants have been revealed at today's press conference. Attendees voted for their top-picks, and finally Wong Shuk Man of Wo Hing Loong Food Co. Ltd. won the"The Most Eye-catching" Award. Three more rounds of competition will be conducted during the expo and the final winners will be announced on 3 January 2022.
Visitors will also be entertained by various shows, including performances such as live shows organised by Radio Television Hong Kong and Commercial Radio, singing, dancing, martial arts and musical performances, seminars on various topics and many more.
To mark the 25th anniversary of the establishment of the HKSAR and the 88th anniversary of the CMA next year, we have planned a rich array of programmes and activities. On 1 January 2022, a special celebration programme will be held to welcome the arrival of this meaningful year and share the blessings of good fortune and luck with visitors.
The CMA pays great attention to the safety of the visitors, staff members and exhibitors. "As usual, we will apply all the necessary safety measures as mandated by the HKSAR government and following other best practices to ensure the expo to take place in a safe environment," said the CMA Exhibition Services Limited Chairman cum CMA Vice President Ivan Sze. All visitors are required to scan "LeaveHomeSafe" QR codes, and have their temperature screened when entering the venue. All eating and drinking will also be forbidden. A mobile RT-PCR Testing laboratory will be available inside the venue to provide SARS-CoV-2 RT-PCR testing services to the staff members of the organiser and exhibitors.
To keep visitors abreast of the latest updates of the HKBPE, the CMA will launch a mobile app. The first 30,000 registered members of the app can enjoy free entrance to the HKBPE. "This will be a one-stop information platform on which visitors can view the programme and activity line up and details of special promotions, download coupons and participate in lucky draws," explained by Chairman Ivan Sze.
As the HKBPE has benefited from the government's rental concession measures, the CMA has reduced the exhibitors' participation fees and the admission ticket price.
The expo will be open every day from 11am to 9pm (will close at 8pm on the last day). The admission fee is HK$8. Senior citizens aged 65 or above, children under 1 metre in height and people with disabilities can enjoy free admission. Visitors would be required to pay for admission by Octopus at the entrance. E-tickets are available on Cityline.
The organiser is very grateful for the continued support of the HKSAR government, all of the exhibitors, sponsors, supporting organisations, media friends and Hong Kong citizens.
Details of the 55th Hong Kong Brands and Products Expo
Date
11 December 2021 – 3 January 2022 (Total 24 days)
Online HKBPE will be held during 11 December 2021 – 10 January 2022 (Total 31 days)
Venue
Victoria Park, Causeway Bay
Opening hours
11:00am - 9:00pm every day (11:00am – 8:00pm on 3 January)
(no entry 30 minutes before closing time and on the last day, no entry 1 hour before closing)
Admission ticket price
HK$8 (Free admission for children under 1 metre in height, senior citizens aged 65 or above, and persons with disabilities. People who are fully vaccinated can enter the venue for free after 6:00pm)
More details
Visit www.hkbpe.com.hk, Online HKBPE (online.hkbpe.com.hk), or download HKBPE app
Encls.
-
Guest List
-
Sponsor List of Press Conference (Chinese only)
-
Fair Facts
-
Stage programmes and highlights (Chinese only)
-
Major Discounts and Promotions (Chinese only)
-
Unionpay Offers (Chinese Only)
-
Lucky Draws (Chinese only)
-
Miss Exhibition Pageant Overview (Chinese only)
-
Miss Exhibition Contestants list
-
Floor Plan of the 55th HKBPE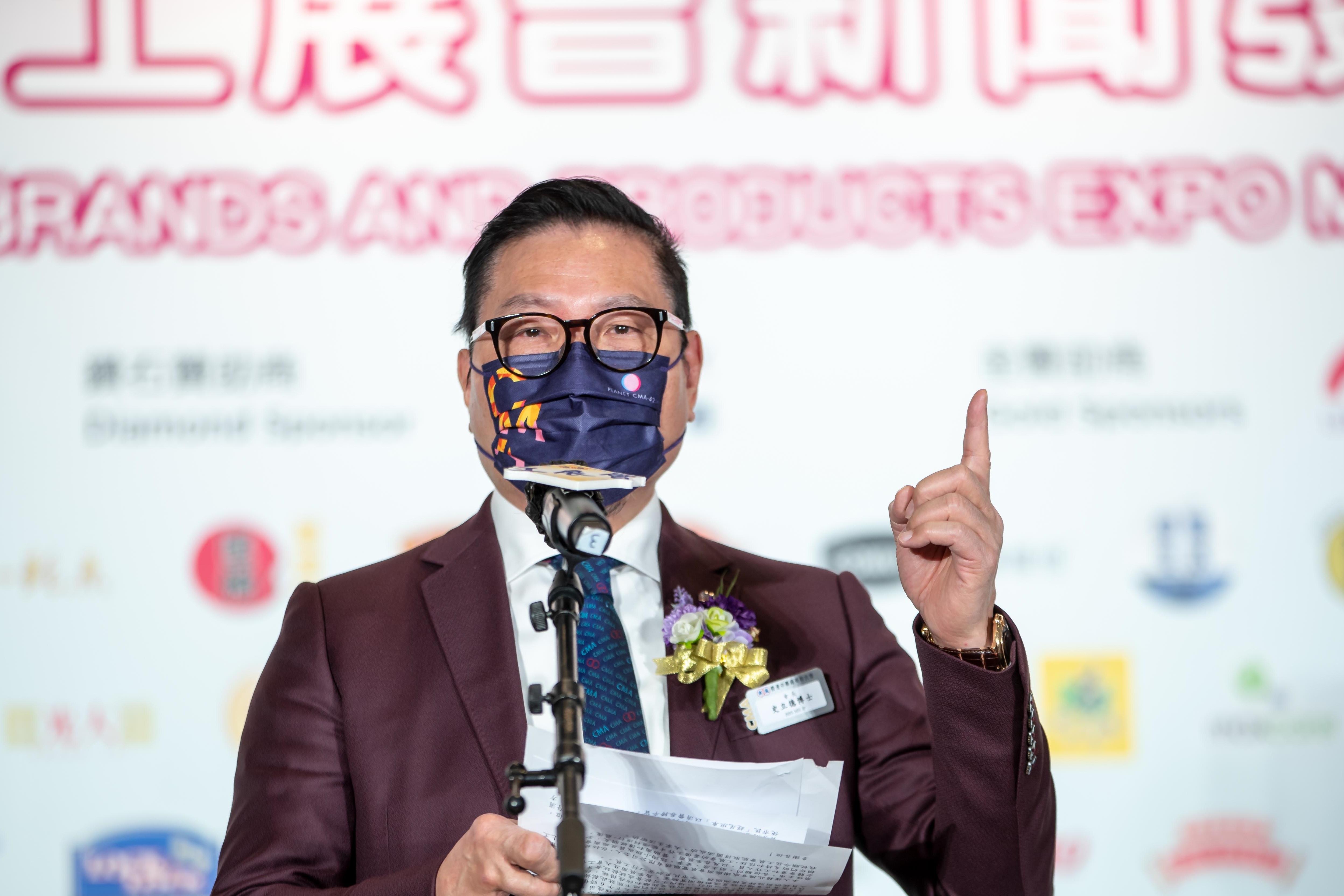 CMA President Dr Allen Shi expects that the comeback of physical HKBPE can bring joy to Hong Kong citizens and help accelerate economic recovery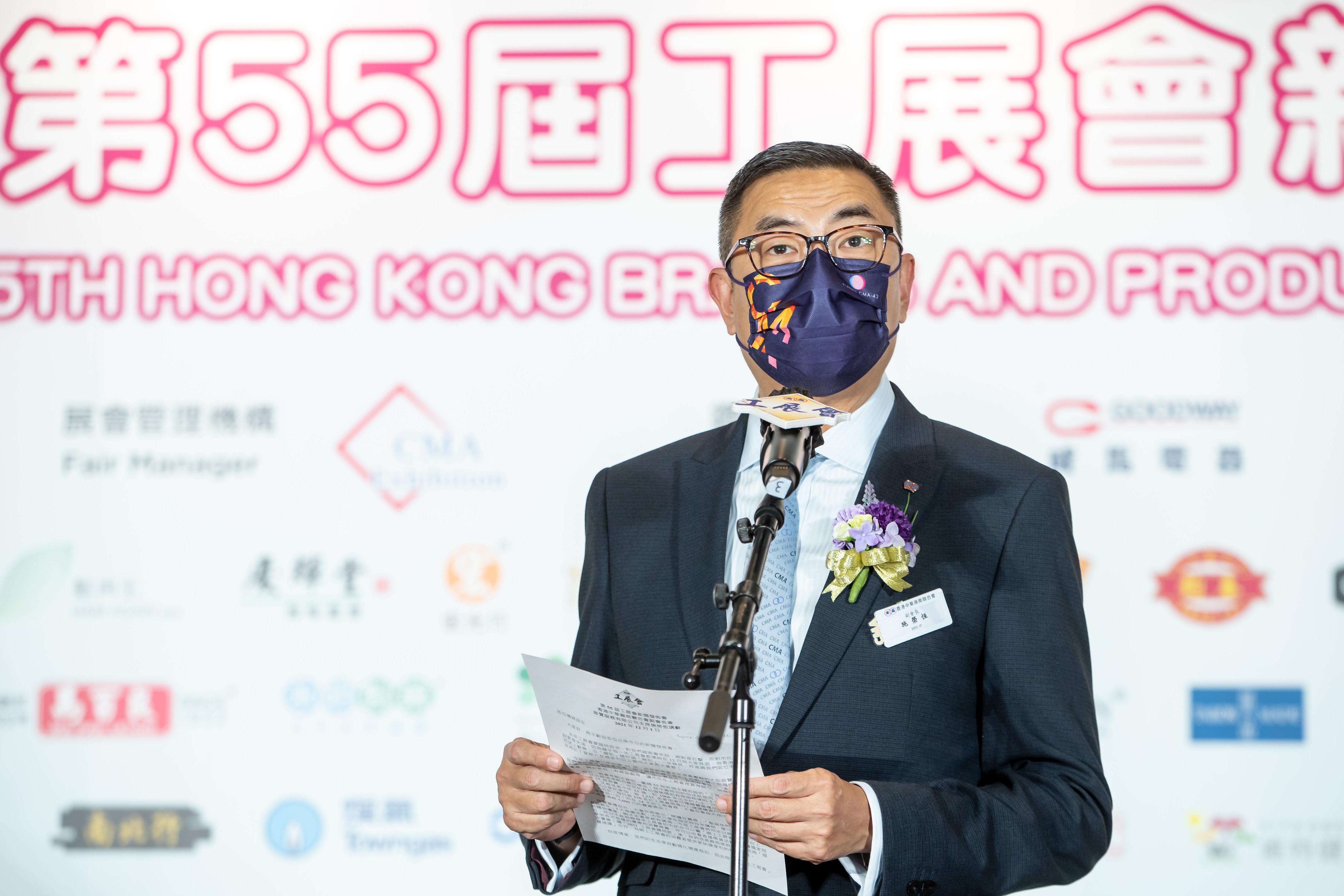 CMA Exhibition Services Limited Chairman cum CMA Vice President Ivan Sze introduced the highlights of the 55th Hong Kong Brands and Products Expo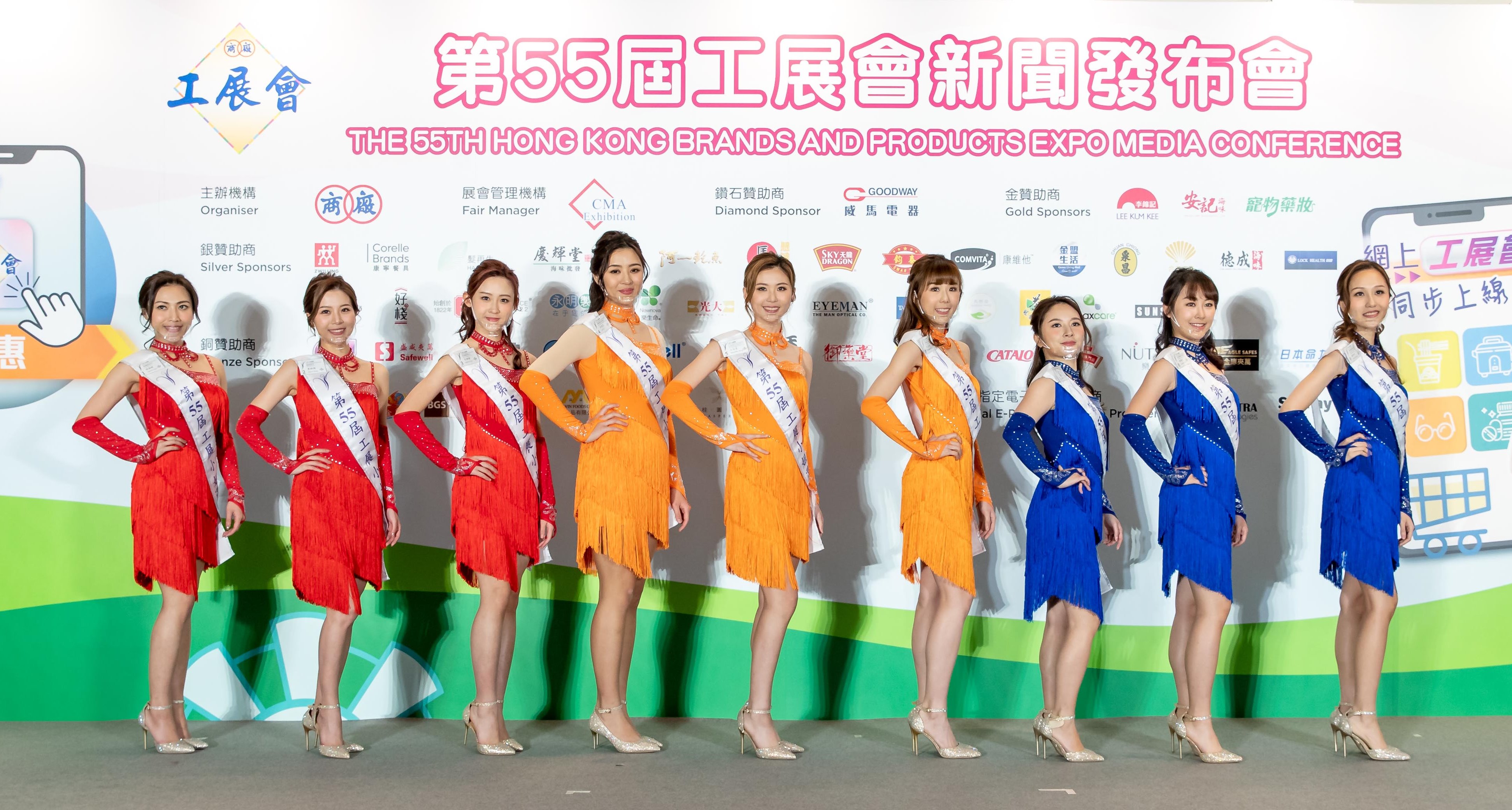 Nine contestants of Miss Exhibition Pageant 2021 have been revealed at today's press conference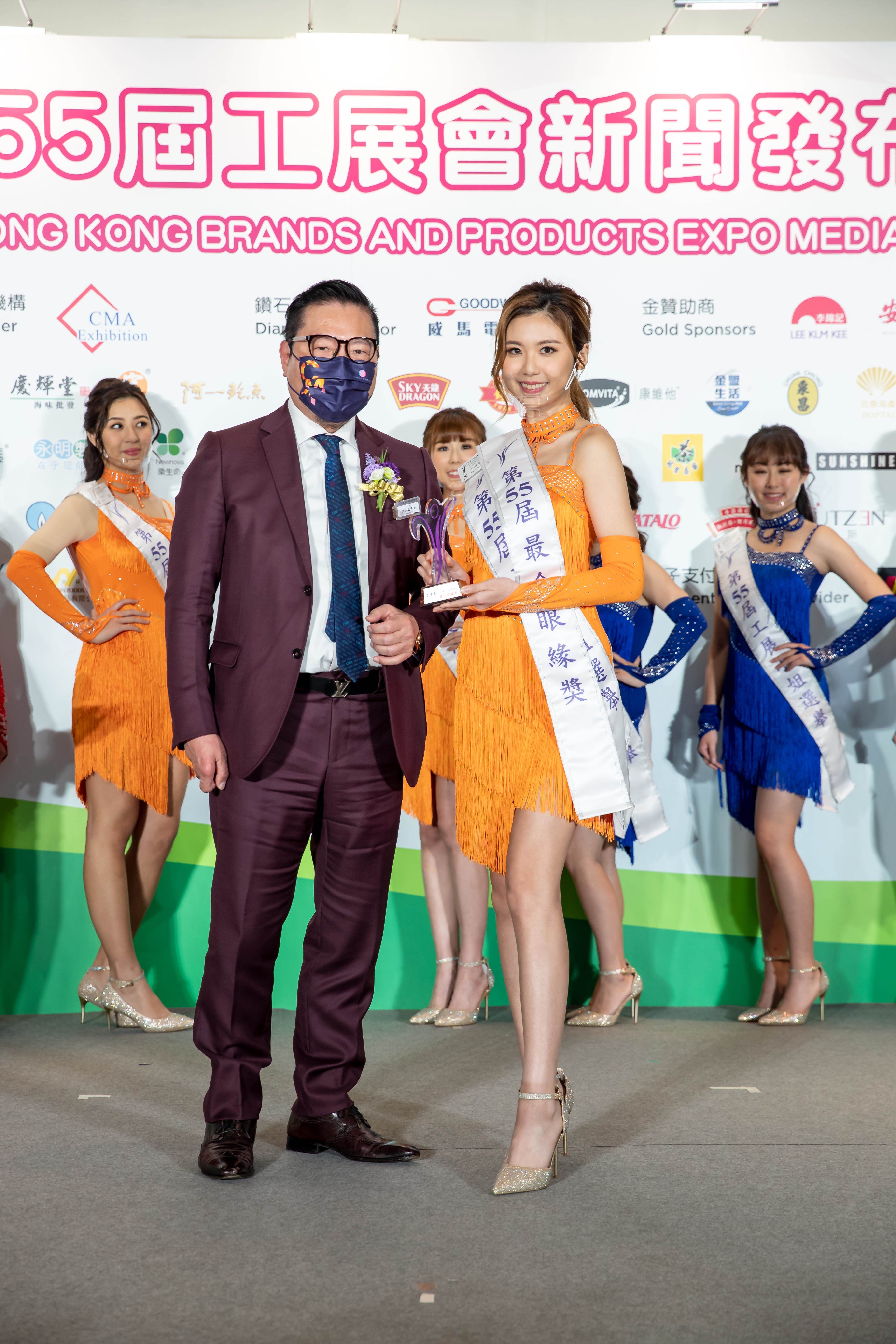 CMA President Dr Allen Shi presented the first award "The Most Eye-catching" of the Miss Exhibition Pageant 2021 to Wong Shuk Man who representsWo Hing Loong Food Co. Ltd.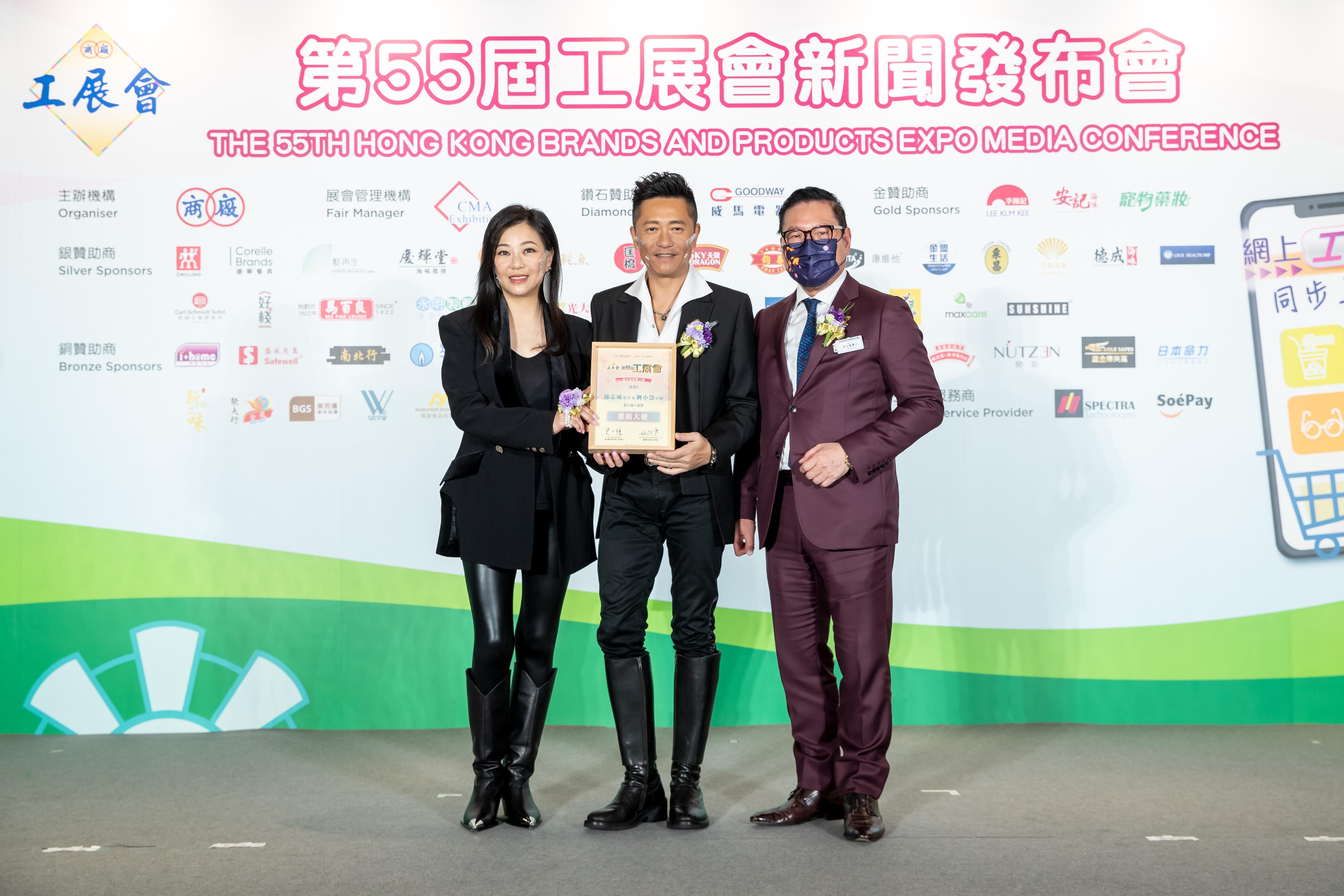 CMA President Dr Allen Shi (right) presented the certificate of attorney to Promotion Ambassadors So Chi Wai (middle) and Lau Siu Wai (left)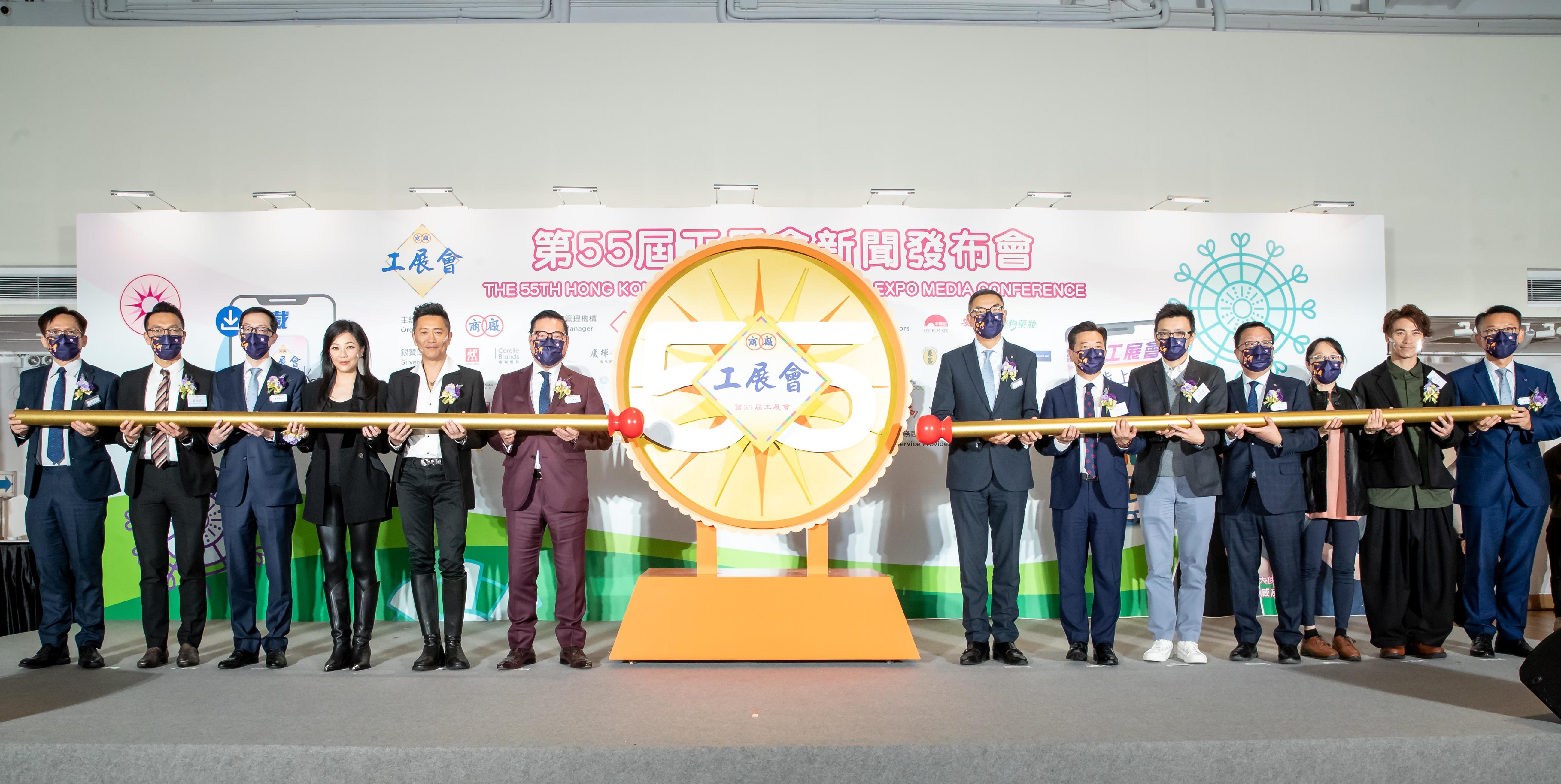 CMA office-bearers and guests officiated the kick-off ceremony of the 55th HKBPE (from the left, CMA Vice President Jackson Leung, SFHK Chief Marketing Officer Keith Ip, CMA Executive Vice President Lo Kam Wing, Promotion Ambassadors for 55th HKBPE Lau Siu Wai, So Chi Wai, CMA President Dr Allen Shi, CMA Exhibition Services Limited Chairman cum CMA Vice President Ivan Sze, Spectra Technologies Holdings Co. Ltd CEO & General Manager Fire Yeung, SHOPLINE General Manager-Hong Kong Plato Wai, Radio Television Hong Kong Head of Chinese Programme Service Ivory Ho, Singer Kimman Wong, and CMA Vice President Robert Lok