CMA Delegation to Macao
Date: 2018/03/30 - 2018/03/30

CMA President Dr. Dennis Ng led a 27-member delegation to Macao on 30 March. The delegation attended the Opening Ceremony and luncheon of "2018 Hong Kong Brands and Products Expo, Macau" and met with Mr Edward Yau Tang wah, GBS, JP, Secretary for Commerce and Economic Development, Mr Cheng Wai Tong, Deputy Director of the Macau Government Tourist Office, Mr Chan Weng Tat, Director of Foreign Trade and Economic Cooperation Department of the Macau Government Economic Bureau, Mr Sam Lei, Senior Manager of Promotional Activities and Development of Conventions and Exhibitions Department of Macao Trade and Investment Promotion Institute.

Deputy leaders of the delegation were CMA Vice Presidents Mr Kenneth Ng, Mr Simon Wong, Dr Wong Chun, Dr Wingco Lo and Dr Dennis Ng. Other delegates included Mr Raymond Young, Chief Executive Officer, CMA Executive Committee Members, General Committee Members, Convener of Industrial Committee, CMA Ladies' Committee Member, CMA Youth' Committee Member and staffs from CMA Secretariat.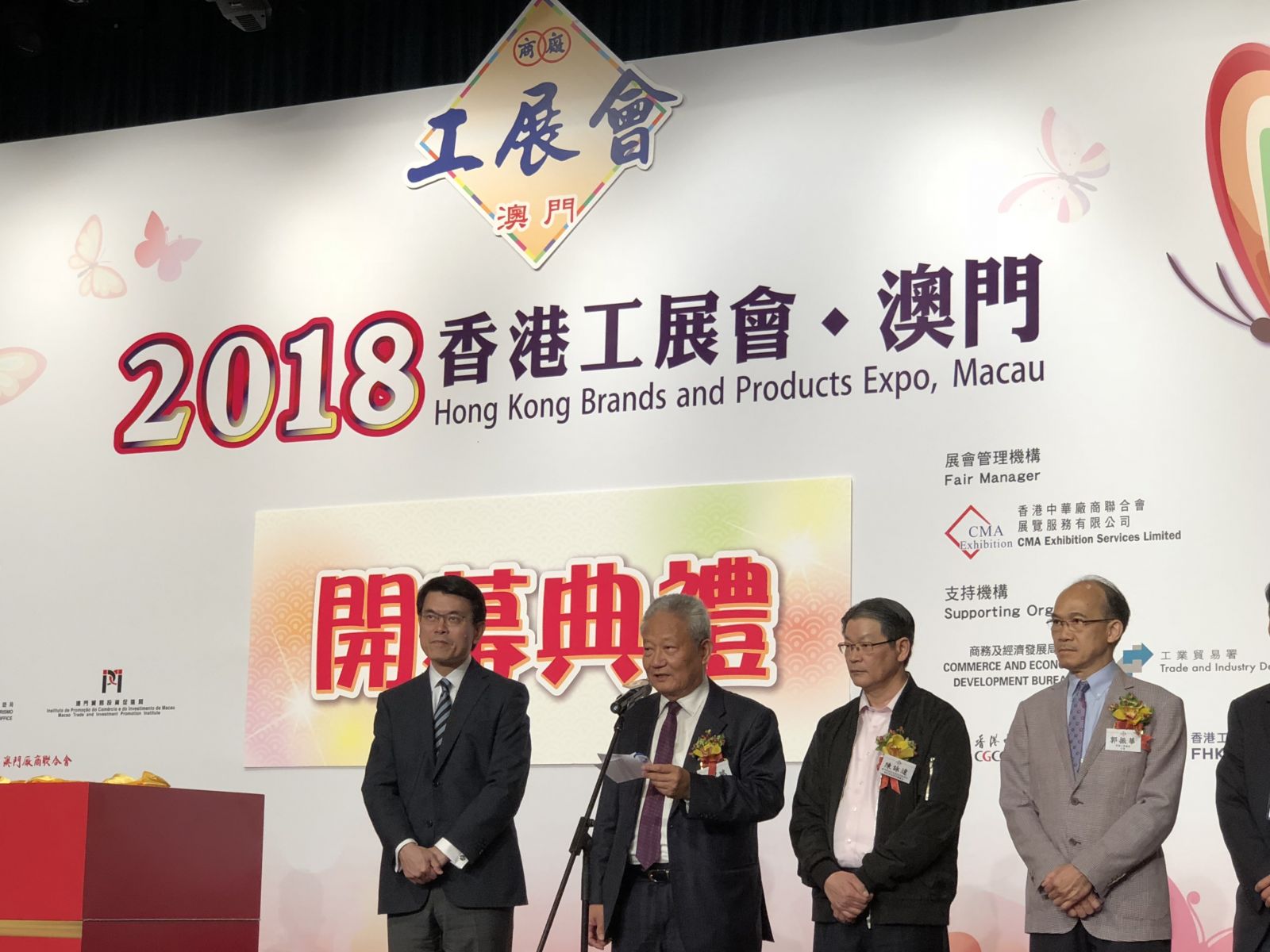 CMA President Dr Dennis Ng delivered a speech at the Opening Ceremony of "2018 Hong Kong Brands and Products Expo, Macau"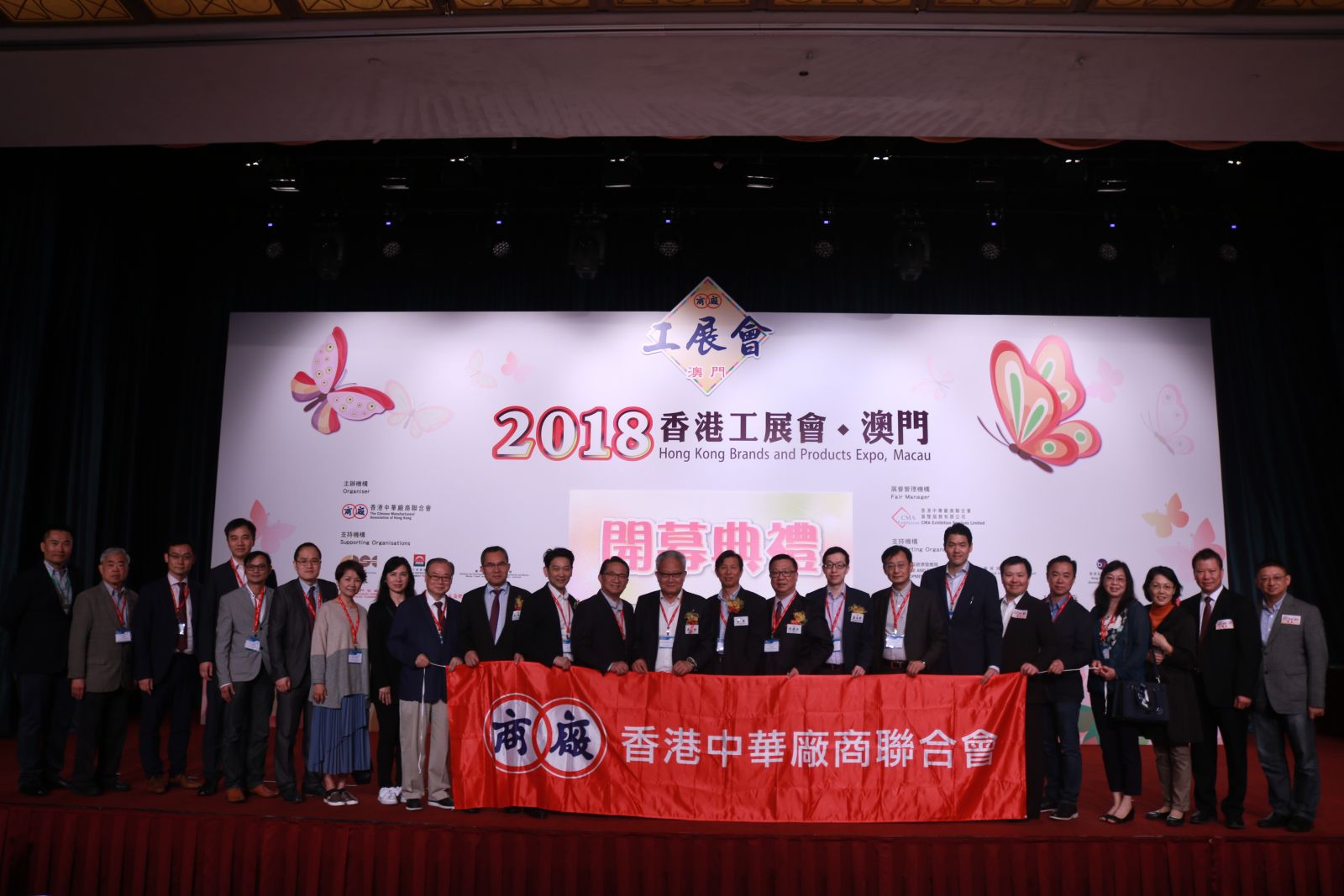 The delegation attended the Opening Ceremony of "2018 Hong Kong Brands and Products Expo, Macau"