Hong Kong Brands and Products Expo Celebrates its 80th Birthday
with Exciting Offers for Visitors
The Hong Kong Brands and Products Expo (HKBPE), a household name in the city, is celebrating its 80th birthday on its 53rd edition. The Chinese Manufacturers' Association of Hong Kong (CMA) is going to roll out an array of exciting offers spotlighting the expo's longevity and community ties. A press conference was held today to announce the details.
"Without the support of Hong Kong people, HKBPE's success would not have been possible! So, our celebrations are all about giving back to Hong Kong and the communities who contribute to the success of our eight-decade legacy," said CMA President Dr Dennis Ng. "We will honor this important milestone by rewarding visitors from Hong Kong and around the world and demonstrating in the spirit of the CMA, our commitment to promoting Hong Kong's industries and social harmony."
A rich and diverse array of celebratory activities, including the following programmes and promotions, would definitely got people excited and connected to the expo:
Special Promotions and Hot Deals
On 15 December, the first day of the Expo, "$80 lucky bags" will be sold which contain products of total retail value of $8,000, far in excess of the price paid for it. There are also $80 air-conditioners (retail value:$5,480), $80 water machine (retail value:$2,988), dried seafood gift bags (retail value: $2,680).
Shoppers will be eligible to buy a beautiful glass at $1 at the onsite "Jetso Station" for every $100 they spend at the expo, or enjoy special discounts on selected products with every $300 purchase.
Crazy sales are always the centerpiece of HKBPE and attract crowds of bargain hunters. "$1 products" such as "$1 Drip Coffee" and up to 90% off promotions will be run throughout the expo period. For those who prefer to avoid queuing, online shopping can be their option. CMA joins hands with HKTVMall to roll out a pre-sale promotion from 8 December to 6 January 2019. People can have opportunities to get discounted products up to 90% off and admission tickets at $1 or even for free.
Entertainment and Performance
The "80 Glorious Years, Amazing Expo" Pavilion showcasing the old and new award-winning industrial products will be set up in this year's expo. Visitors of the Pavilion may also learn about the history of HKBPE through the lively illustrations created by the renowned local illustrator Prudence Mak (Chocolate Rain), or have fun with photo-taking gadget and robot demonstration at the weekends.
Famous artiste Ms Nancy Sit Ka-yin is the ambassador for this year's expo. She will show up on 15 December to perform her famous dance十字步. The 24-day expo will also be jam-packed with a wide variety of stage programmes designed for all ages, including Chinese opera, live radio programmes, singing performance, police band performance, etc.
On 18 December, 80 elderly citizens aged 80 years will be invited to the expo to join a birthday party to celebrate this special occasion with us. Sharing Chinese birthday bun and enjoying Chinese Opera show with sending red packets will bring warmth and cheers to the participating seniors.
Miss Exhibition Pageant is the long-standing tradition of HKBPE. The ten contestants were unveiled at today's press conference and the first award was announced on the same occasion. They will vie for the crown and be evaluated based on their performance in a number of activities held during the expo period.
"Loads of fun and prizes awaits you at the expo. There must be something to cheer about!" said CMA Vice President cum CMA Exhibition Services Limited Chairman Mr Marvin Hsu.
Convenience Measures
This year's expo will also introduce a number of convenience measures to visitors. Apart from providing the mobile payments service offered by AliPay and WeChat Pay since last year, Octopus access will also be made available to HKBPE's visitors for the first time.
The expo will be open from 11am to 10pm daily, except from 11am to 8pm on the last day. Admission tickets are $12 each (free admission for children under 1 meter in height, citizens over the age of 65, and persons with disabilities). Tickets can be purchased online from the official website www.hkbpe.com.hk from 12 December. People can also get the detailed information about the expo and exhibitors easily on the same website, official Wechat, Instagram and Facebook page.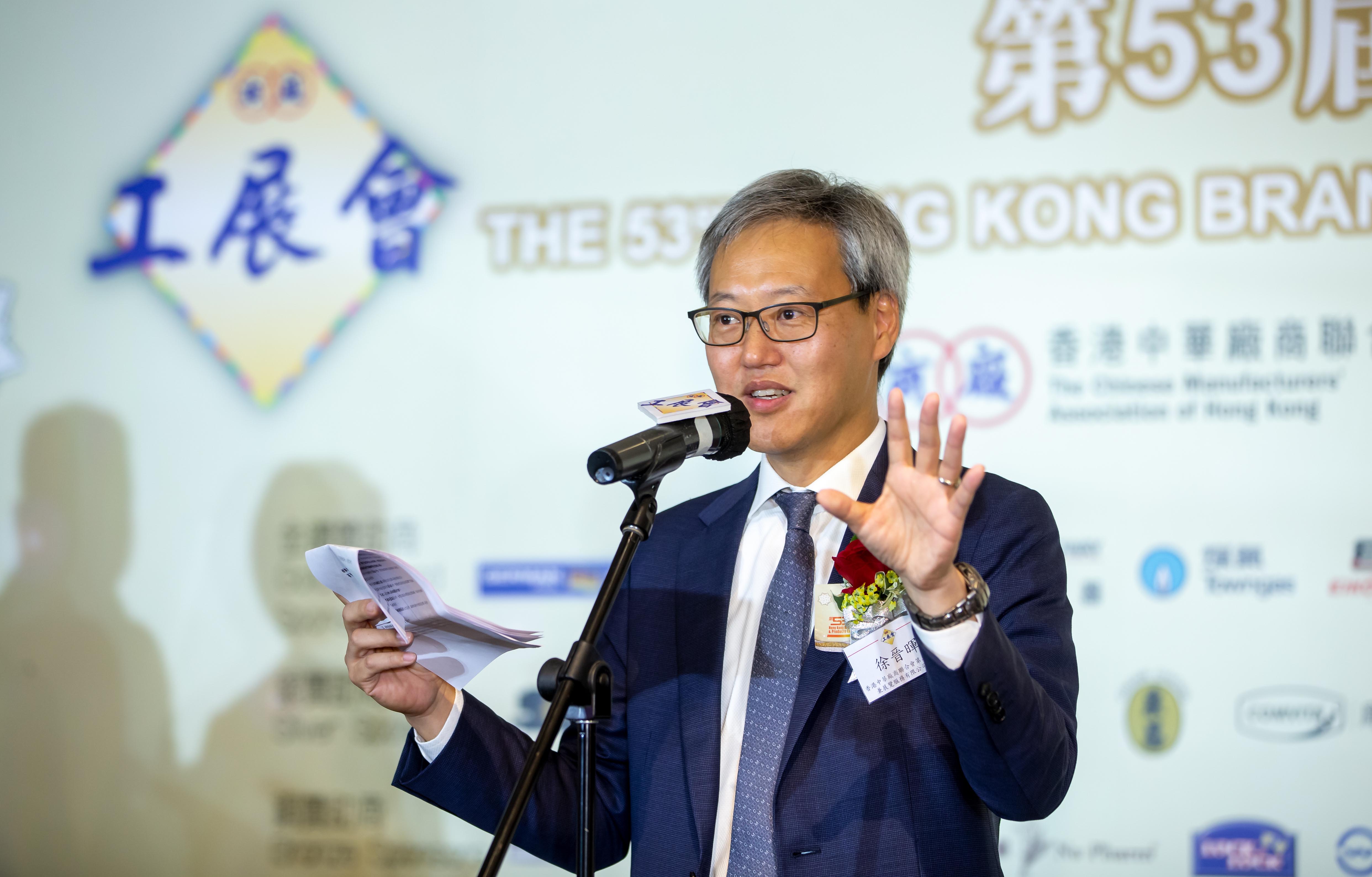 CMA Vice President cum CMA Exhibition Services Limited Chairman Mr Marvin Hsu introduced the entertainment and activities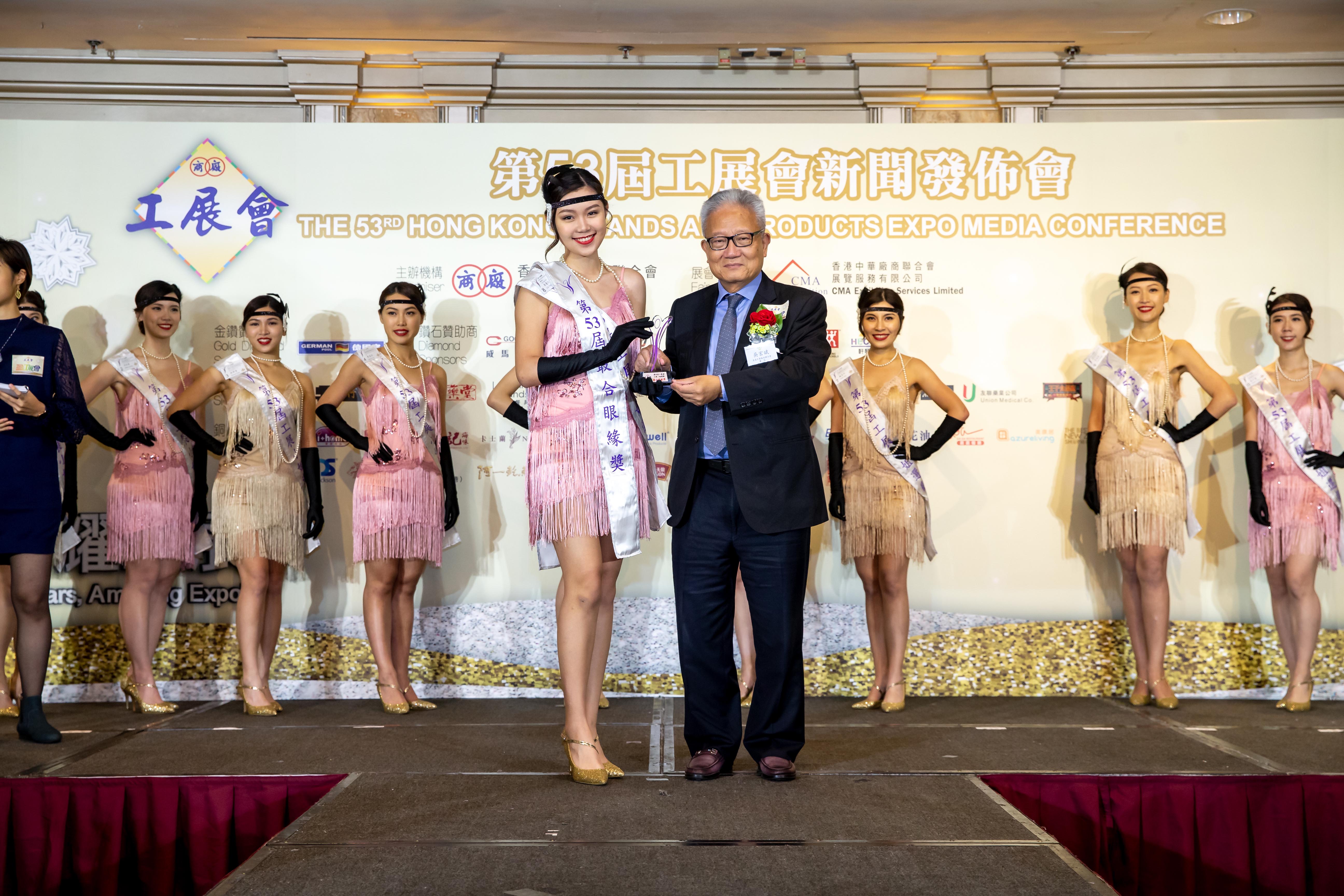 CMA President Dr Dennis Ng (right) presented the first award "The Most Eye-catching" of the Miss Exhibition Pageant 2018 to Ms Mak Lai Yi, Lily (left) who represents
"Hair Again 2000"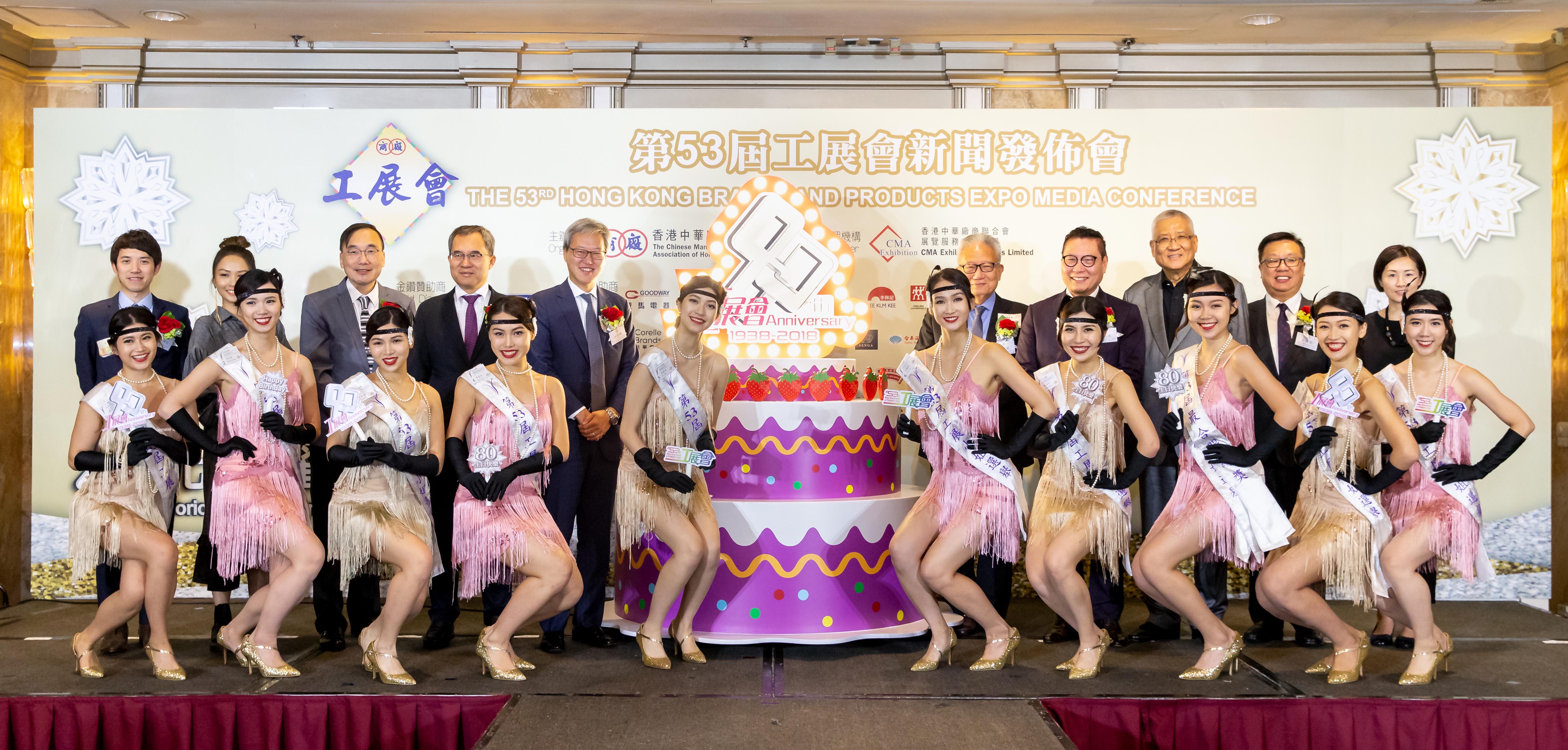 Guests and the ten contestants of Miss Exhibition Pageant 2018 posed for a photo at the press conference of HKBPE